Rowndiau Terfynol Cystadleuaeth Ping/ Ping Tour Final
Yn dilyn ei llwyddiant yn y rowndiau rhagbrofol, fe deithiodd chwech o'r aelodau ieuenctid i'r rownd derfynol yn Tredegar ar Ddydd Sul y 25ain o Fedi. Profiad anhygoel i'r plant a llongyfarchiadau mawr iddynt am gyrraedd y rowndiau terfynol. Roedd safon y cystadleuwyr yn eithriadol y uchel ond fe berfformiodd y plant yn arbennig gyda Ifan Owens yn gorffen yn 4ydd o dan 12, a Guto Williams yn 5ed o Dan 8.
Following their efforts in the preliminary stages, six of our juniors travelled to the Ping Tour Finals in Tredegar on the 25th of September. A fantastic experience for them all and a huge congratulations for reaching this stage. The quality of the competitors was extremely high but they all equipped themselves very well! Ifan Owens managed to finish in 4th in the under 12's and Guto Williams in 5th in the under 8s. Congratulations and long may it last!
Cystadleuaeth Oedolyn/Plentyn – Adult/Junior Competition
Gyda diolch i Bryn Williams a Iwan Owens fe gynhaliwyd gystadleuaeth Plentyn ag Oedolyn yn y clwb am y tro gynta ers sbel! Daeth 20 o blant acw efo oedolyn i gystadlu a pawb wedi mwynhau yn arw. Hoffwn ymestyn diolch mawr i Pant Du, Seiril Finances a Gerddi Gavin am noddi'r gwobrwyau ag i llywydd y Clwb Nan Bate am gyfarch y plant ar y twll 1af.

With huge thanks to Bryn Williams & Iwan Owens, a Adult/Junior competition was held at the club for the first time in many years this weekend! 20 juniors came along with their adult partners and huge fun was enjoyed by all. Huge thanks to Pant Du, Seiril Finances and Gerddi Gavin for sponsoring the prizes, and also to President Nan Bate for welcoming the players on the 1st hole.

Enillwyr / Winners:
1. Iwan a Ifan Owens
2. Paul Williams a Cai Newell

Enillwyr dan 10 / U10's Winners:
1. Gavin a Iago Millington
2. Bryn a Owain Williams

Cystadleuaeth Pant Du / Pant Du Competition
1. Bryn a Guto Williams
2. Chris a Llyr Owen
3. Owain a Ellis Jones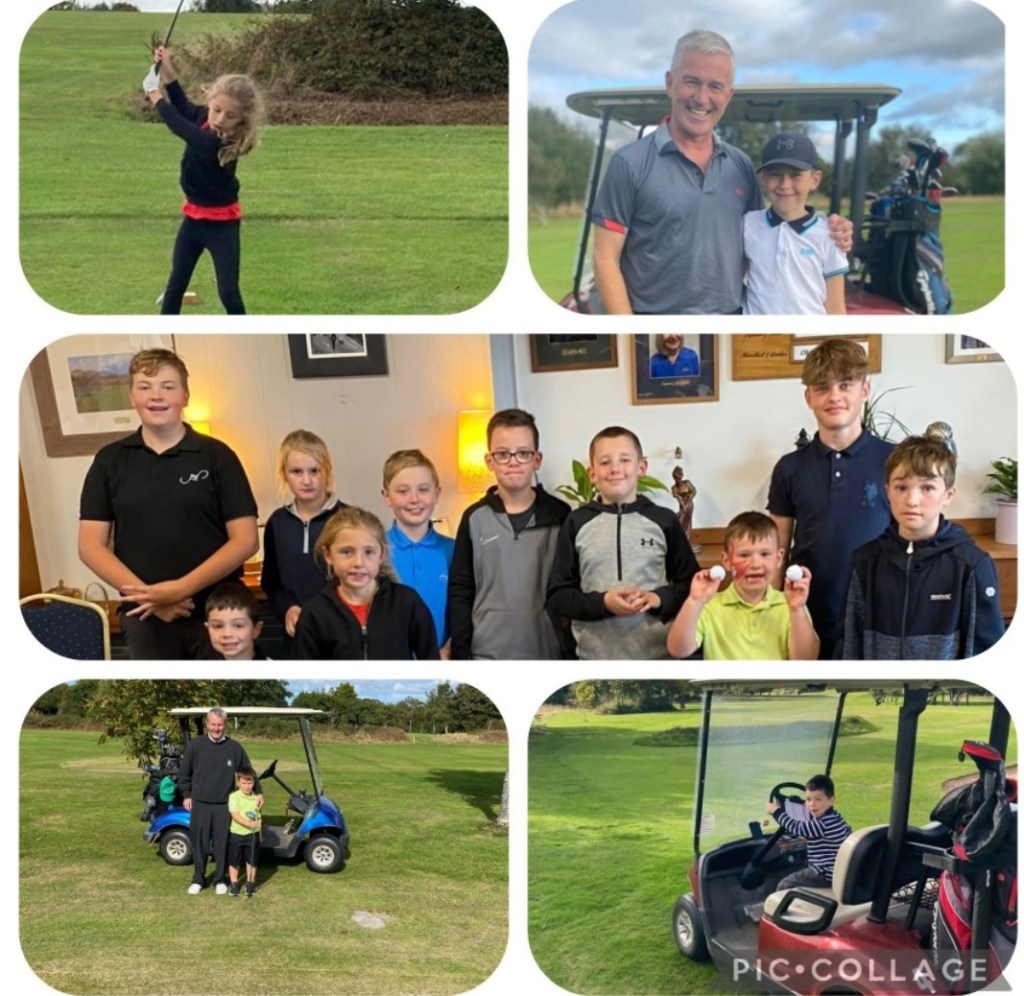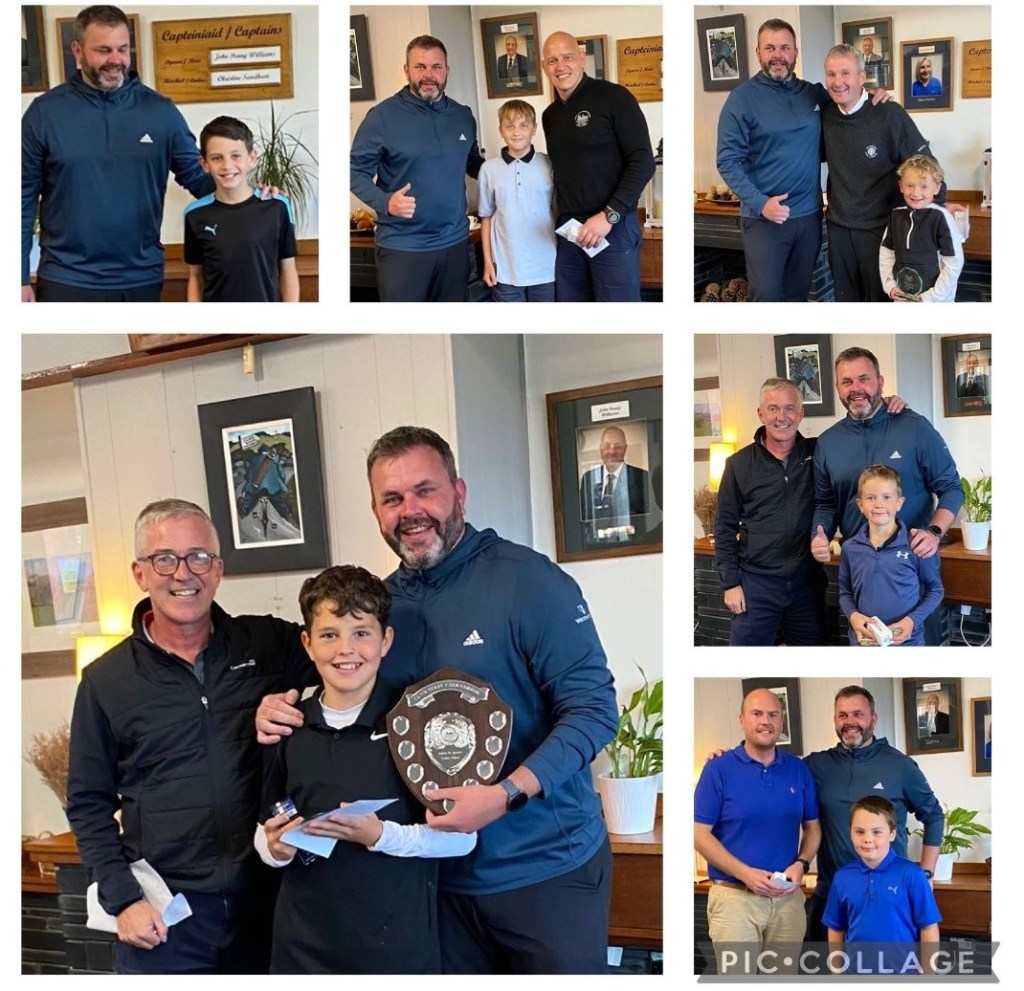 Golf Sixes – Wythnos 3/Week 3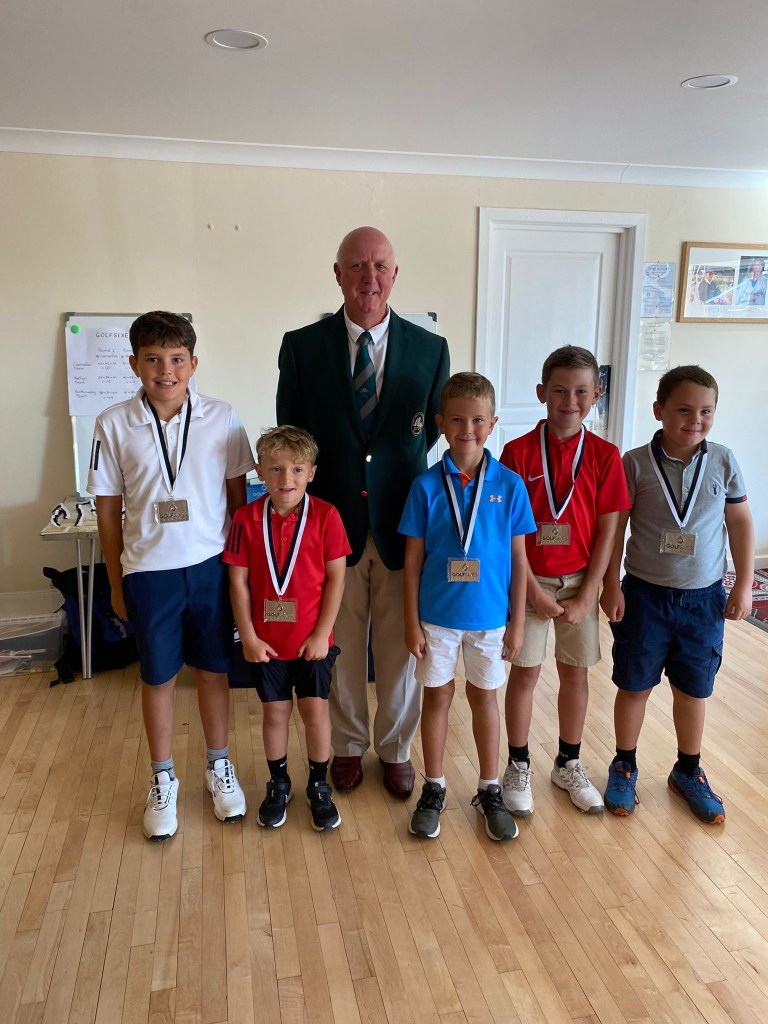 Daeth twrnament y Golf Sixes i ben wythnos yma ym Mhorthmadog. Gyda'r criw ifanc 3 pwynt tu ol i Nefyn cyn y gemau hyn fe lwyddod i ennill ar y dydd efo sgor o 113 pwynt, gyda Nefyn yn ail efo 111 pwynt a Phorthmadog 102 pwynt. Er ei buddugoliaeth, Nefyn gipiodd y dlws gan ennill o un pwynt dros y tair wythnos. Ifan a Iago ddaeth ar brig y parau efo 41 pwynt ag Guto a Llyr yn drydydd efo 38 pwynt. Profiad anhygoel i bawb a pawb wedi mwynhau.

The Golf Sixes event came to a conclusion this week in Porthmadog. With our juniors only three points behind Nefyn heading into the final week, they managed to win the day with a total of 113 points – a great effort! However it was Nefyn who took the title this year winning by a single point. Ifan & Iago came out on top in the pair total score with Guto & Llyr in 3rd. A Great effort by all in a hugely successful event


01/09/2022
Gwynedd Open
Roedd y Gwynedd Open yn cael ei chynnal yn Nefyn ar y 26ain o Awst gyda pedwar o'r clwb yn cystadlu. Perfformwyd Tara yn dda iawn ar y cwrs 5 twll, gyda Owain a Ifan yn dod yn ail a thrydydd ar y cwrs 9 twll. Daeth Jac Roscoe hefyd yn ail yn y cwpan scratch efo sgor o 76.
The Gwynedd Open was held this week at Nefyn Golf Club on the 26th August with four of our juniors competing. Tara played well on the 5 hole course, whilst Owain and Ifan finished 2nd and 3rd respectively on the 9 hole course. Jac Roscoe also managed to finish 2nd in the 18 hole scratch cup with a score of 76.
28/08/2022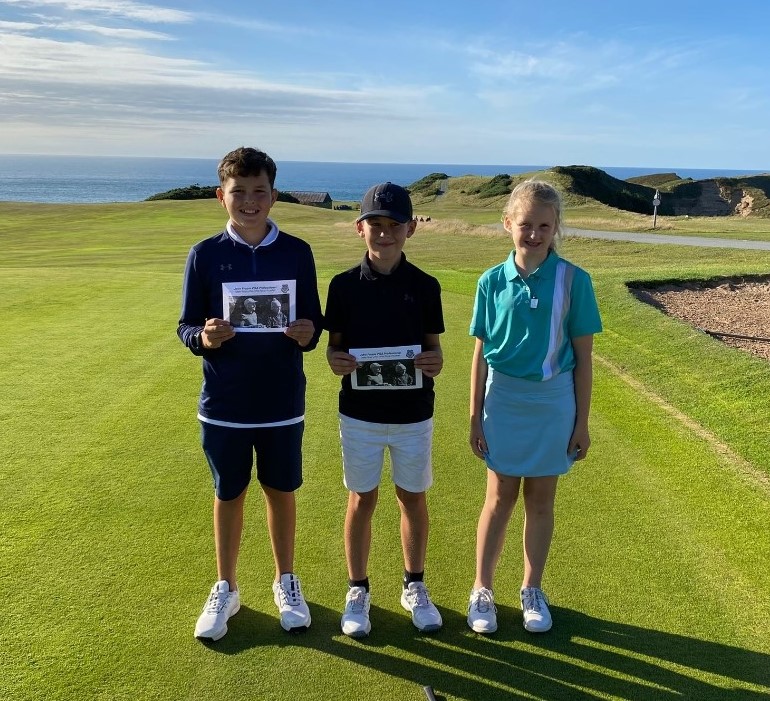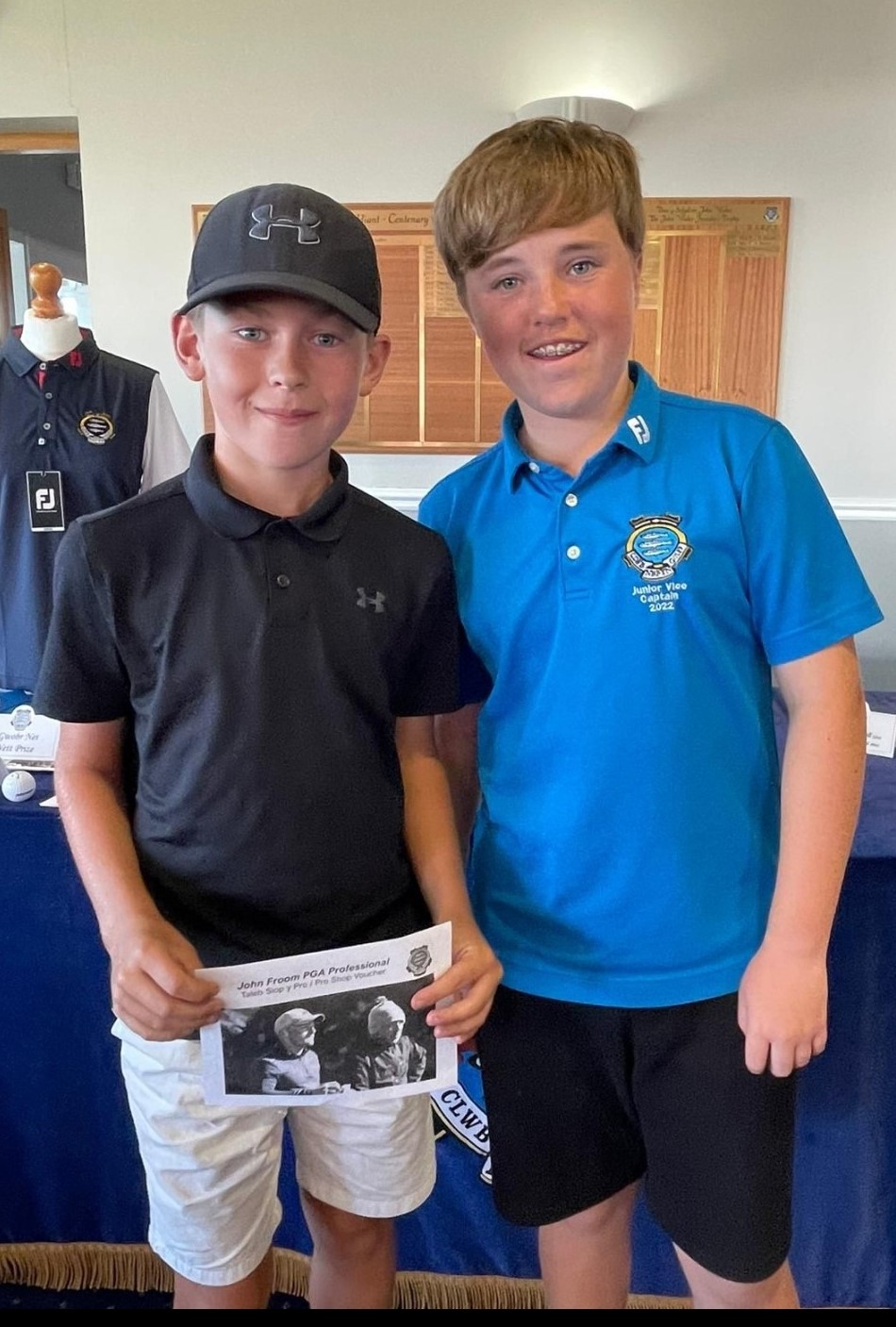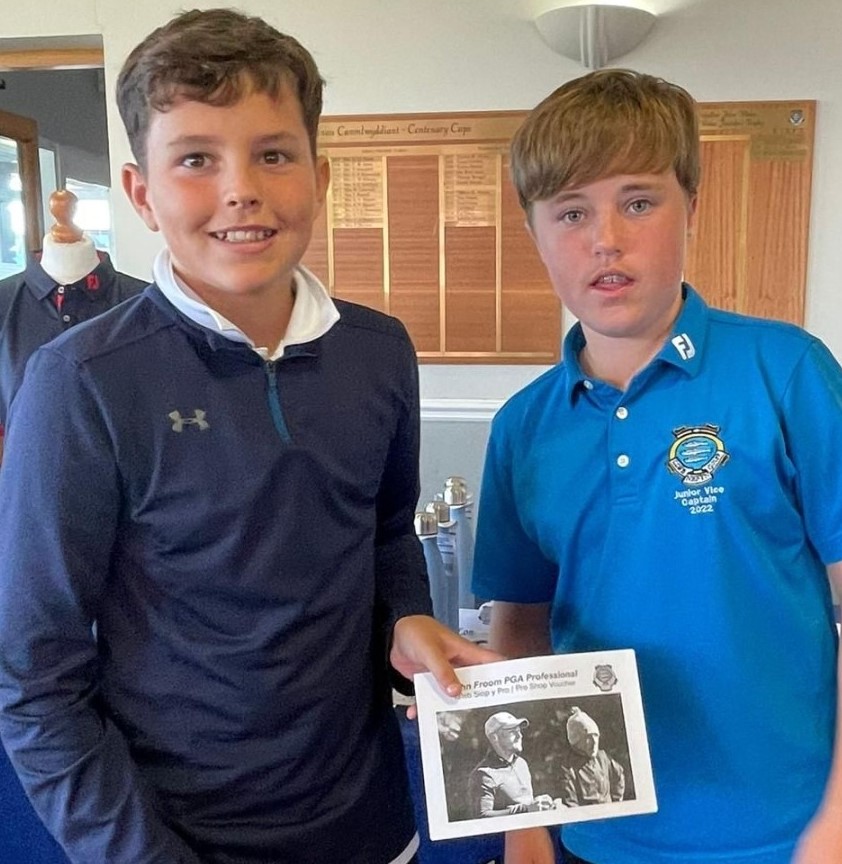 Cystadleuaeth Ping / Ping Tour Event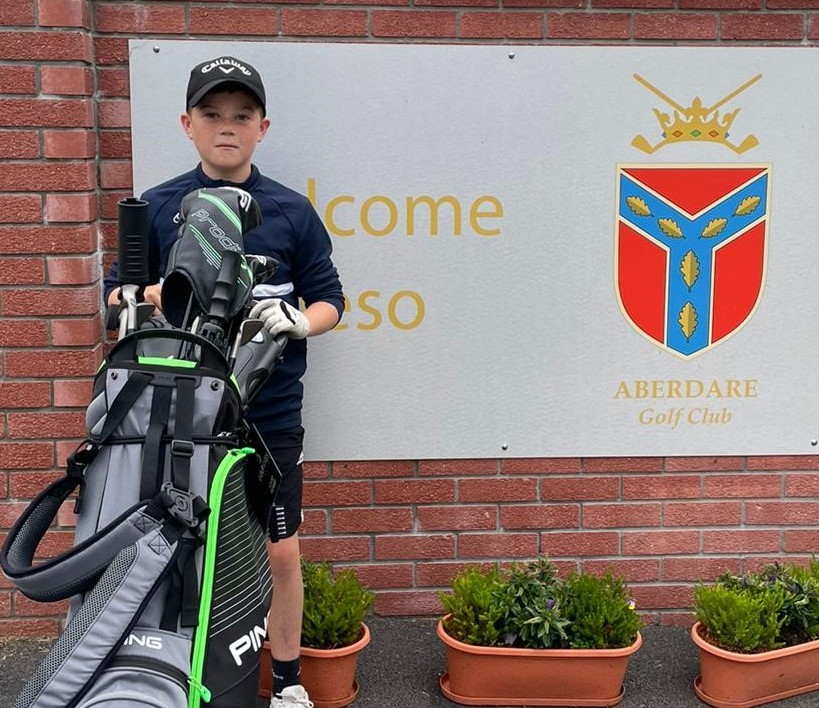 Da iawn i Llyr Owen am gystadlu yng Nghystadleuaeth Ping lawr yn Aberdare yr wythnos hyn. Neis i weld un o'r ieuenctid yno yn cynrychioli'r Clwb. Dal ati Llyr!

Well done to one of our Junior members for competing in the Welsh Ping Tour event down in Aberdare this week. Nice to see one of our Juniors representing our club on a National level. Keep at it Llyr!!

23/08/2022

Golf Sixes – Wythnos 2/Week 2
Roedd yr ail rownd o'r Golf Sixes yn cael ei gynnal heddiw ag fe aeth y criw o Gaernarfon i Glwb Golff Nefyn i chwilio am fuddugoliaeth arall. C.G. Nefyn gipiodd y safle cyntaf wythnos yma efo 117 pwynt, gyda'n criw ni yn ail efo 108 pwynt, a C.G Porthmadog yn drydydd efo 84 pwynt. Yn ogystal, cafodd dau bâr o Gaernarfon gydradd 3ydd efo 37 pwynt – Mabon ac Owain Hughes ag Ifan Owens a Ceian Williams. Da iawn pawb!!

Today saw the second round of fixture in the Golf Sixes League take place at Nefyn Golf Club with Caernarfon looking for a second win on the bounce. It was Nefyn's juniors who took 1st place today with 117 pts with our crew coming in second with 108 pts. Porthmadog rounded off proceedings in third with 84 pts. Two pairs from Caernarfon also managed joint 3rd in the Pairs standing with 37 points – Mabon & Owain Hughes and Ifan Owens & Ceian Williams. Well done boys!!

Tîm/Team

Owain Williams, Ceian Williams, Ifan Owen, Mabon Hughes, Iago Millington, Efan Millington

Sgôrs ar ol wythnos 2/Scores after week 2
1af – Nefyn – 232
2il – Caernarfon – 229
3ydd – Porthmadog- 193

23/08/2022
Mini Masters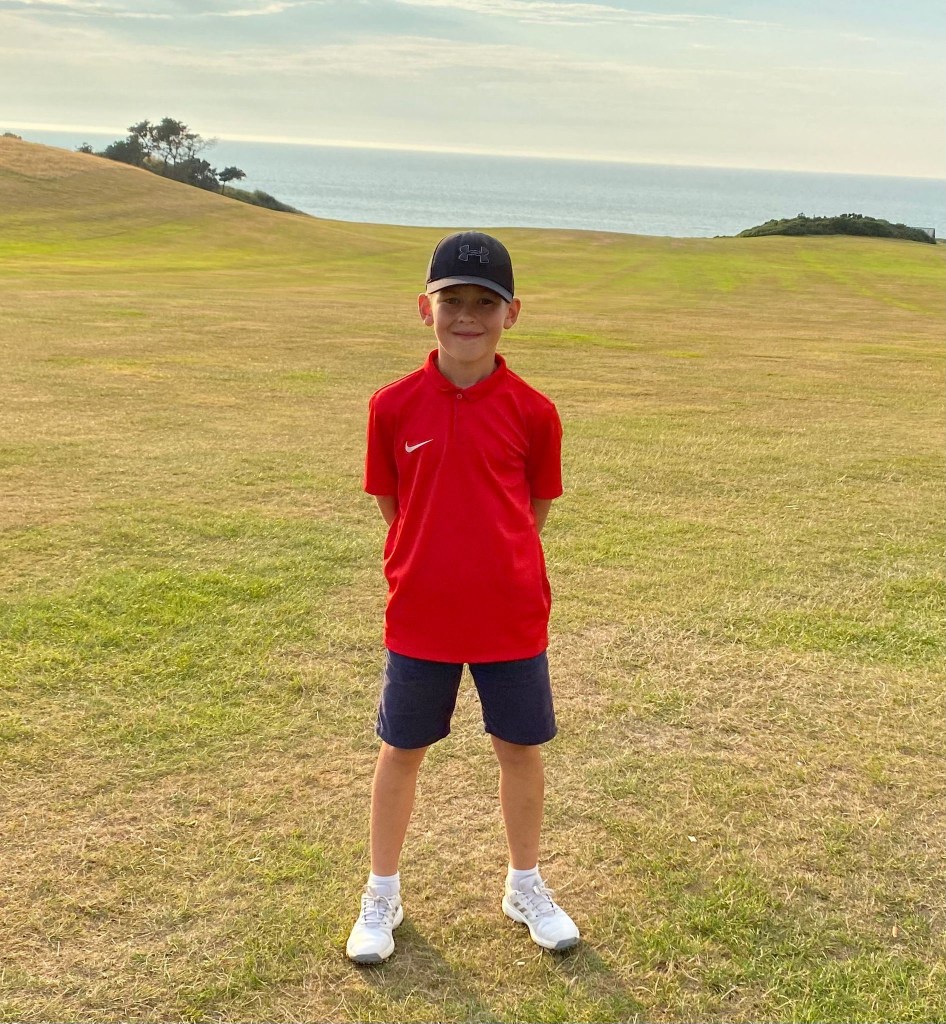 Fe gystadlodd chwech o ieuenctid y clwb yng nghystadleuaeth Mini Masters yng Nghlwb Golff Nefyn heddiw. Llongyfarchiadau mawr i Owain Williams am ennill y categori dan 9. Mi fydd Owain nawr yn cael trip lawr i CG Machynys ger Llanelli i gystadlu yn y rownd derfynol.

Today, six of our youngsters competed in the Mini Masters competition at Nefyn Golf Club. Huge congratulations to Owain Williams for winning the Under 9s category. Owain will now be travelling down to Machynys GC to compete in the National Finals

15/08/2022
Golf Sixes League – Wythnos 1/Week1

Fe gafwyd Tîm Ieuenctid y clwb gyfle i ddangos ei doniau'r wythnos hon gan iddynt herio Clwb Golff Nefyn a Phorthmadog yng Nghynghrair Golff Sixes Cymru. Yn chwarae Texas Scramble mewn parau dros 6 twll, Caernarfon oedd yn fuddugol ar y diwrnod gyda sgôr o 121 pwynt, gyda Nefyn yn ail efo 115 pwynt a Phorthmadog yn drydydd efo 109 pwynt.
Roedd y ddau bar efo'r sgôr uchaf yn cynrychioli Caernarfon – Owain a Llŷr yn gyntaf efo 43, ag Ifan ac Iago yn ail efo 42 pwynt. Da iawn i bawb am gystadlu a diolch mawr i Iwan Owens, Bryn Williams a phob gwirfoddolwyr arall am helpu. Fe fydd y ddwy gêm nesaf yn cael ei gynnal yn Nefyn a Phorthmadog. Am ragor o wybodaeth gweler linc i Golf Sixes isod:

GolfSixes Leagues – WalesGolf

The club' juniors had a chance to showcase their skills on Thursday as they competed in the Golf Sixes League against Nefyn GC and Porthmadog GC. Playing Texas Scramble in pairs over 6 holes it was our junior who came out on top with a combine score of 121 points, with Nefyn in 2nd with 115 points and Porthmadog in 3rd with 109 points.

The two pairs with the highest scores were representing Caernarfon – Owian and Llyr in 1st with 43 points and Ifan and Iago 2nd with 42 points. Well done to all juniors competing and big thanks to Iwan Owens, Bryn Williams and all other volunteers for helping out. The next two matched will be held at Nefyn and Porthmadog. For more information a link to the Golf Sixes page can be found above.

Tim/Team Caernarfon

Owain, Llyr, Ifan, Iago, Guto, Efan